iii, CSA Trial Box. Casual vegie box. certified organic.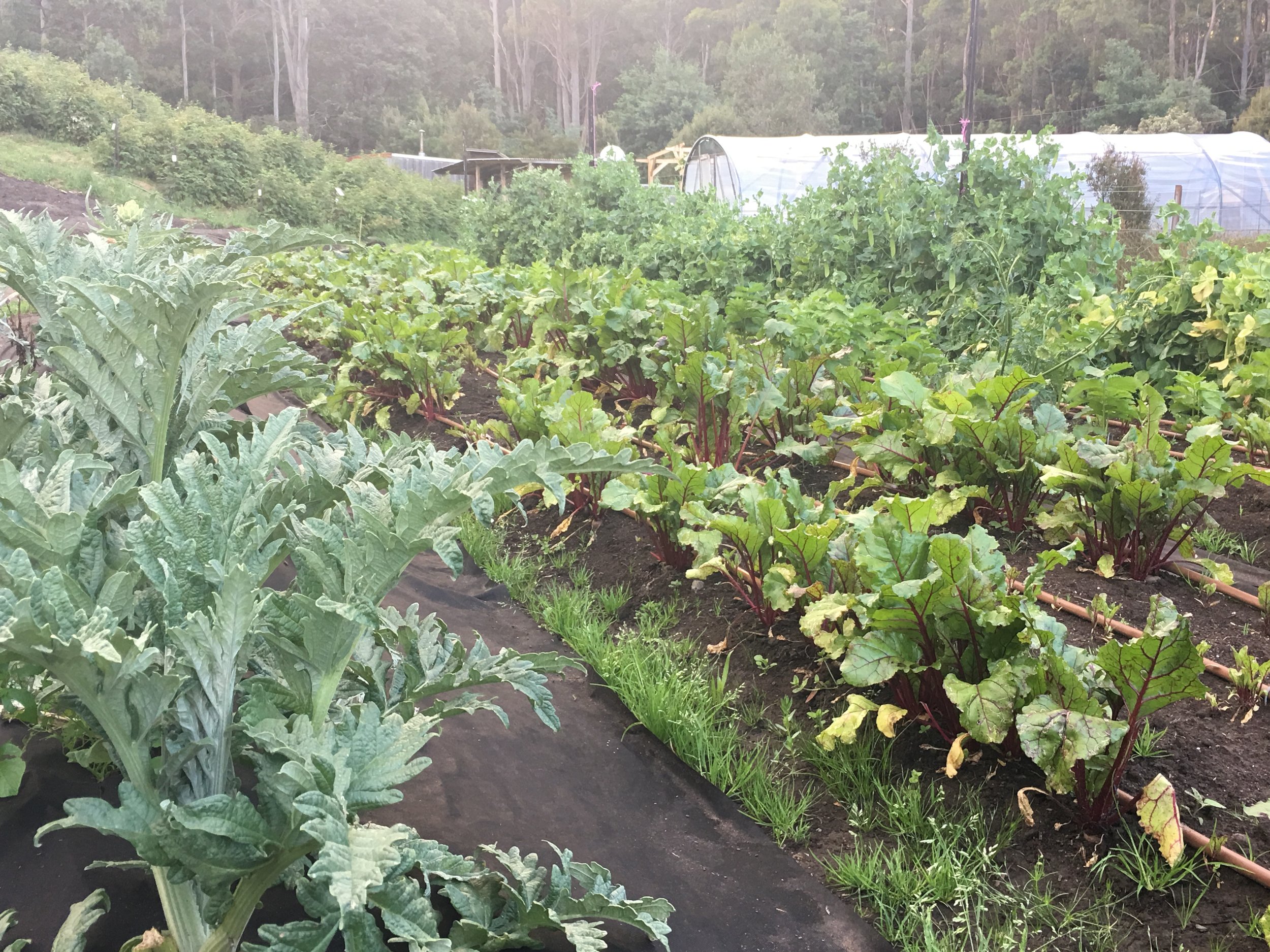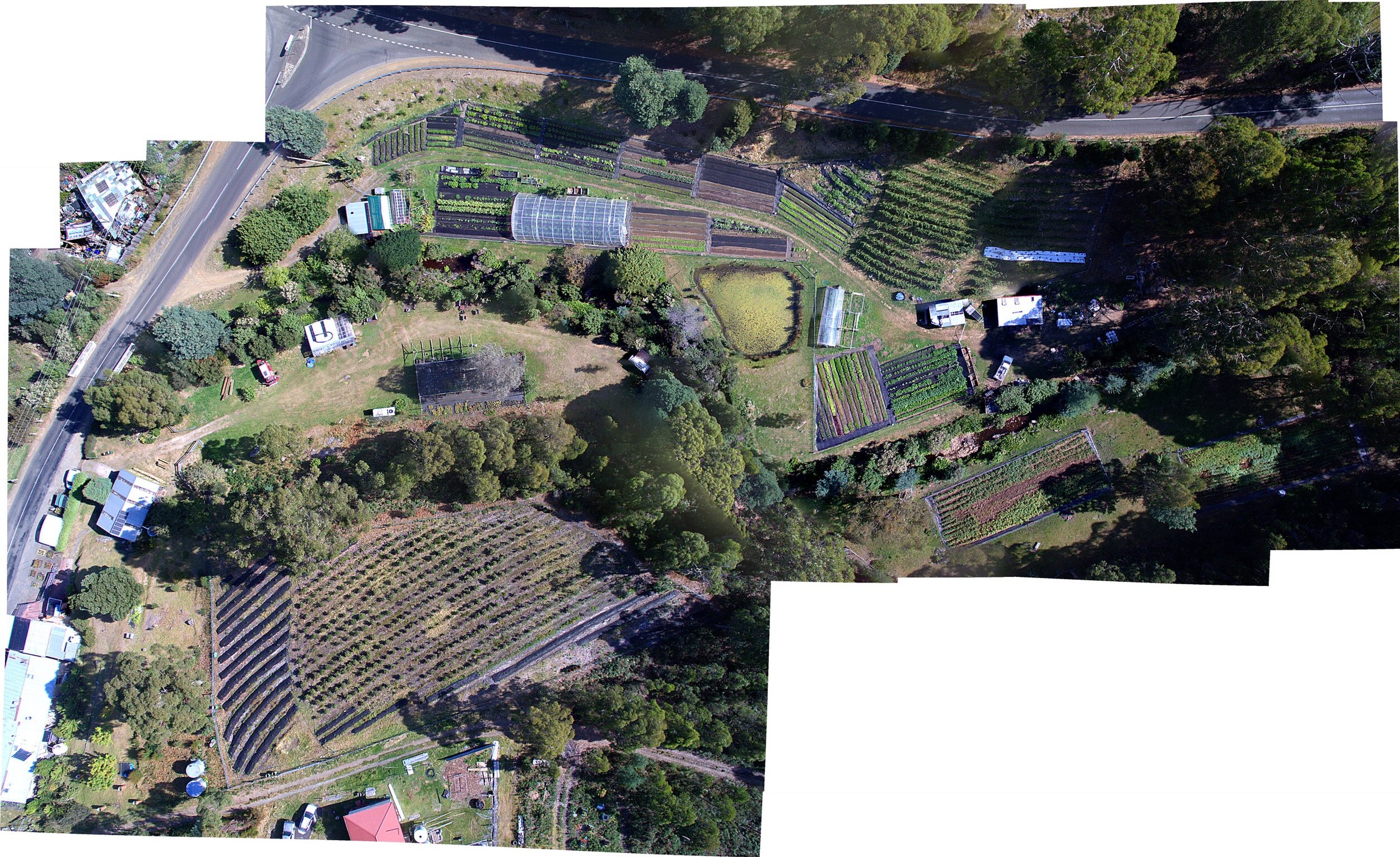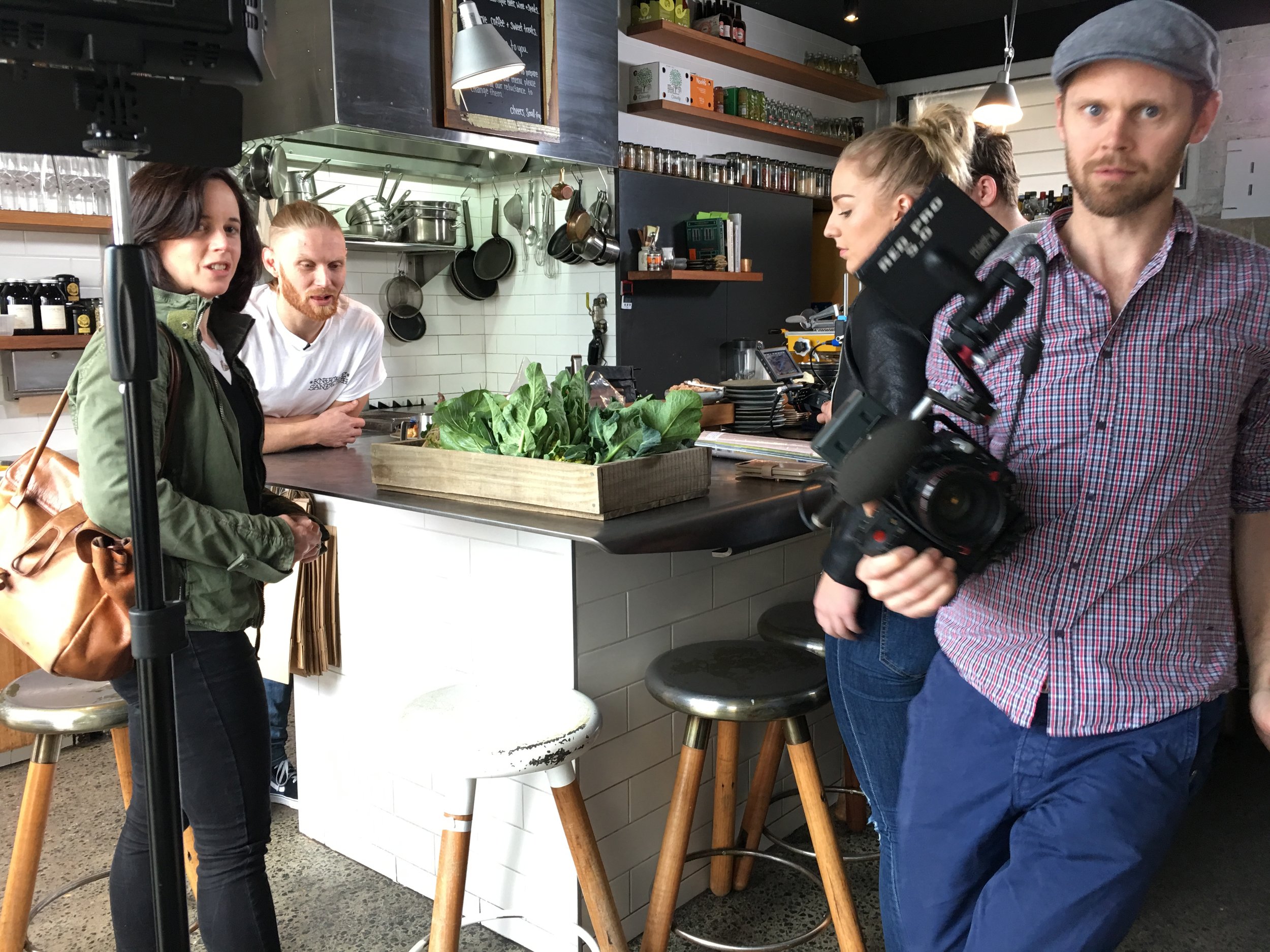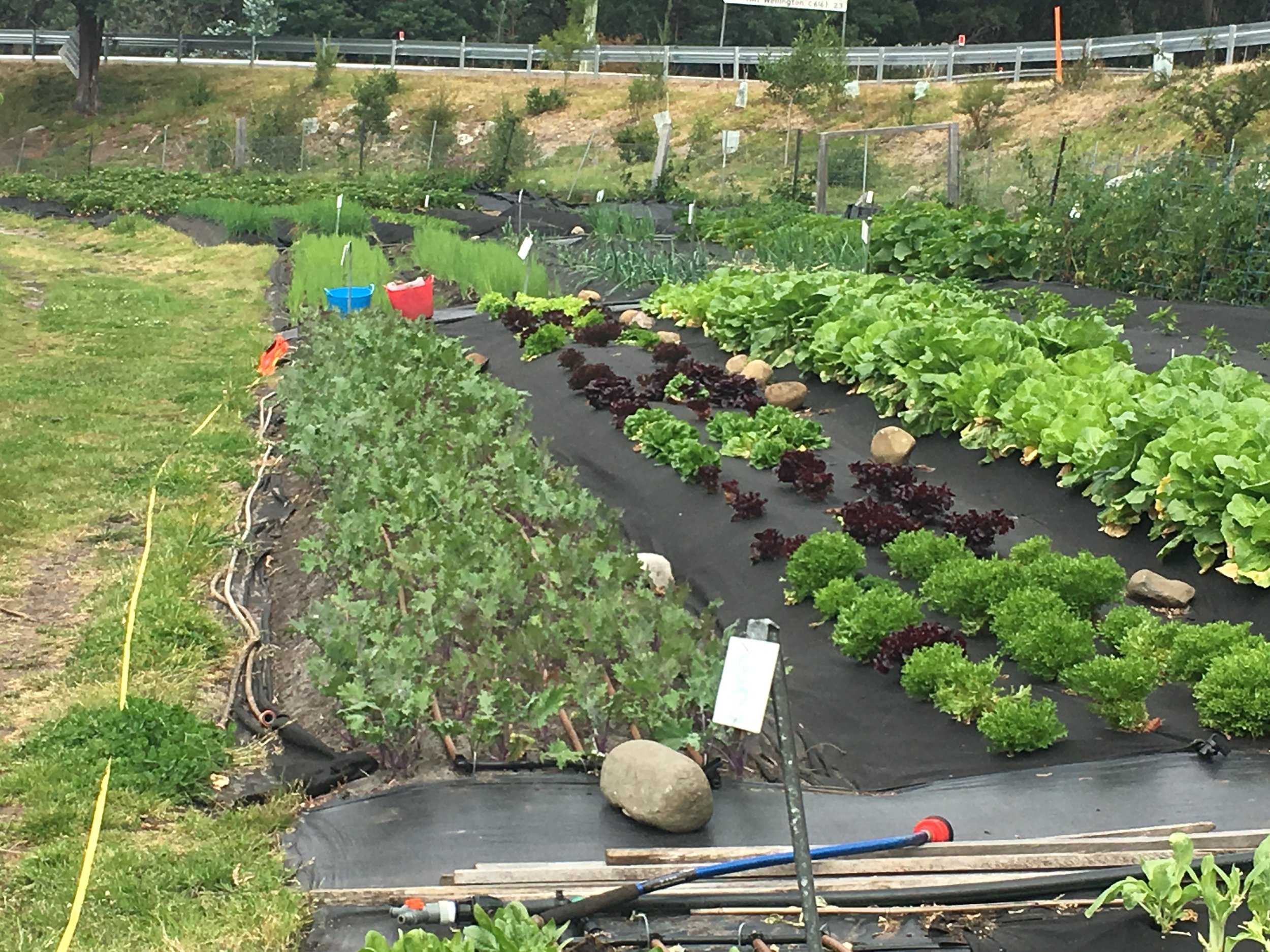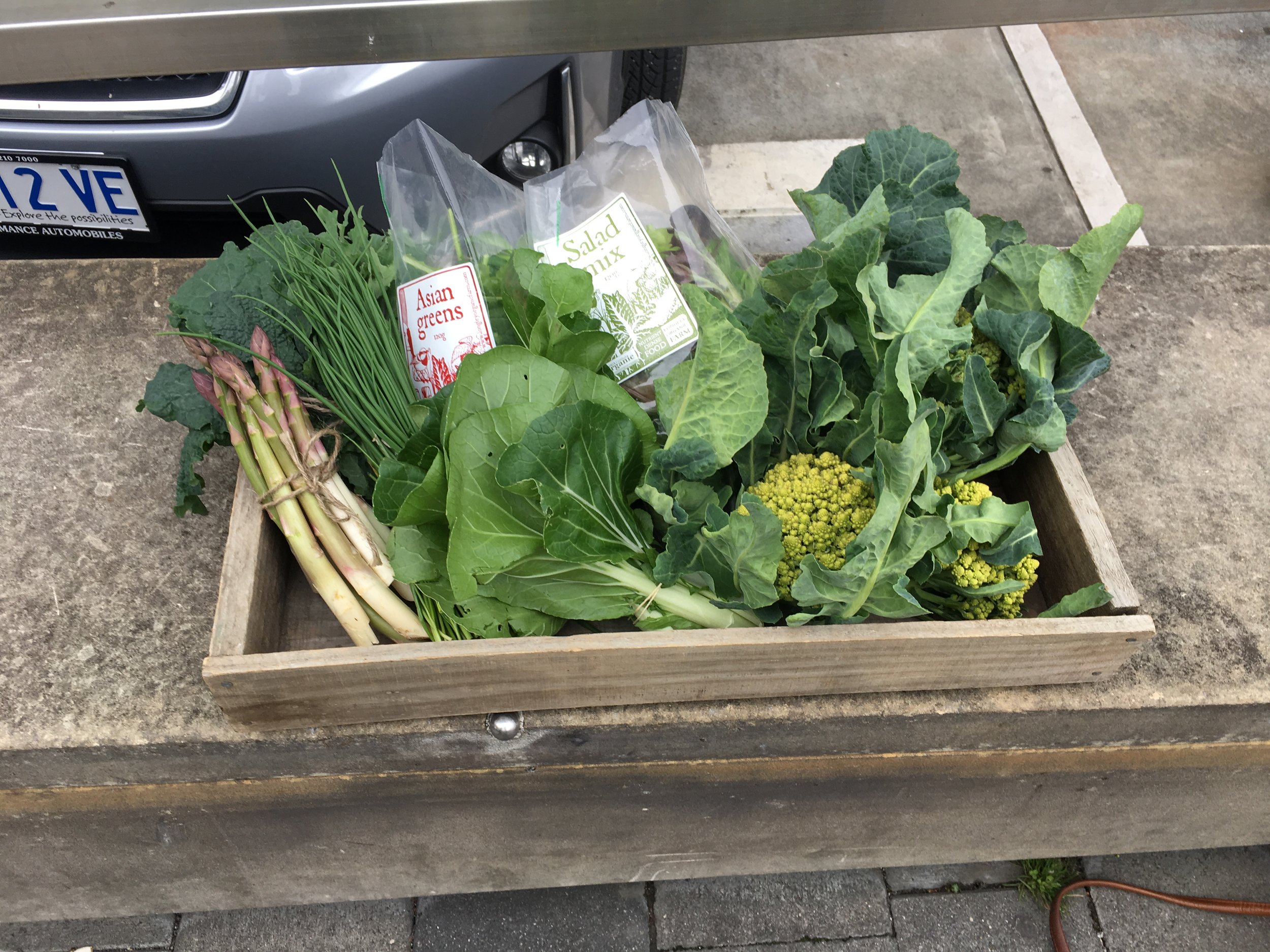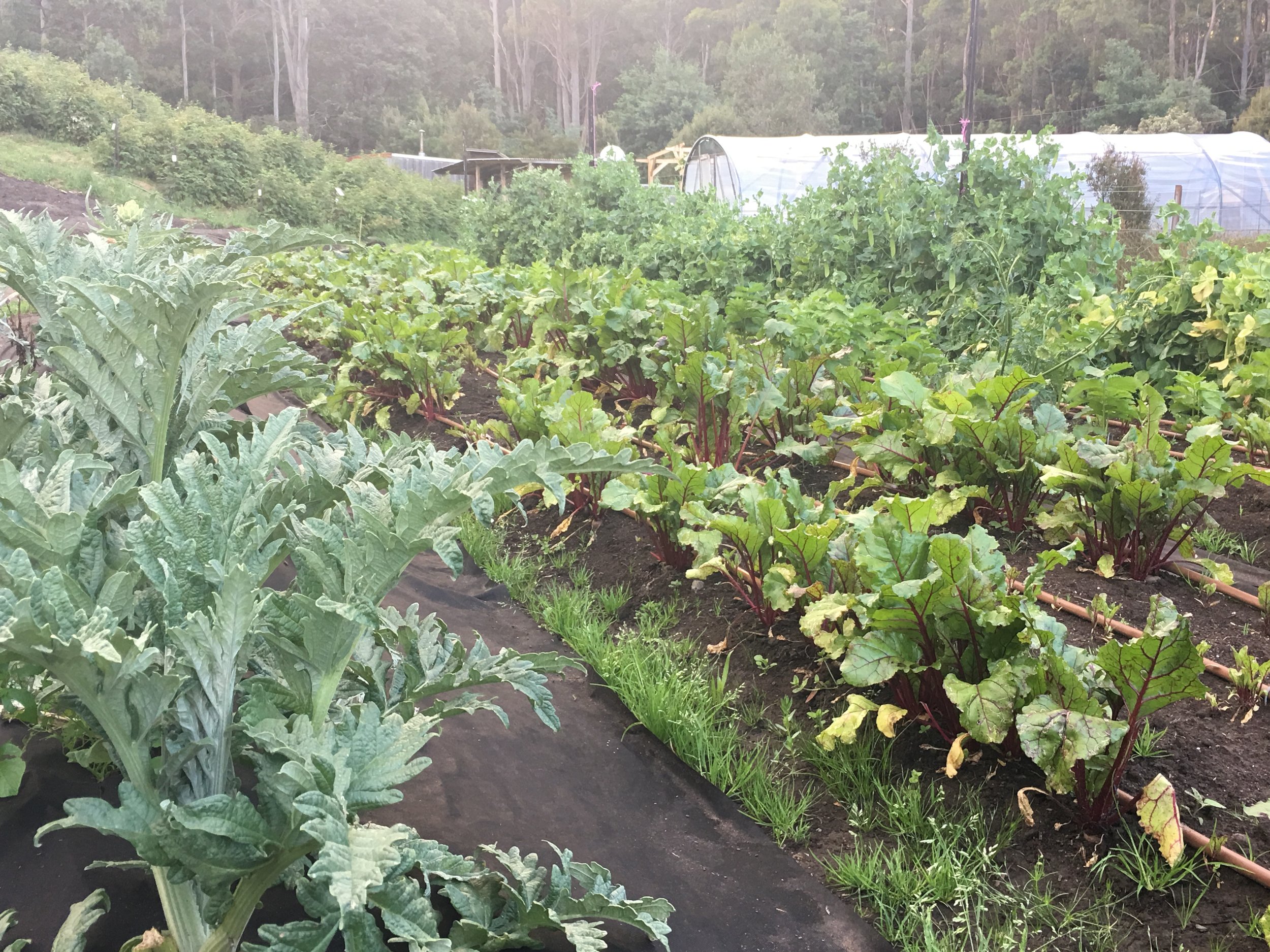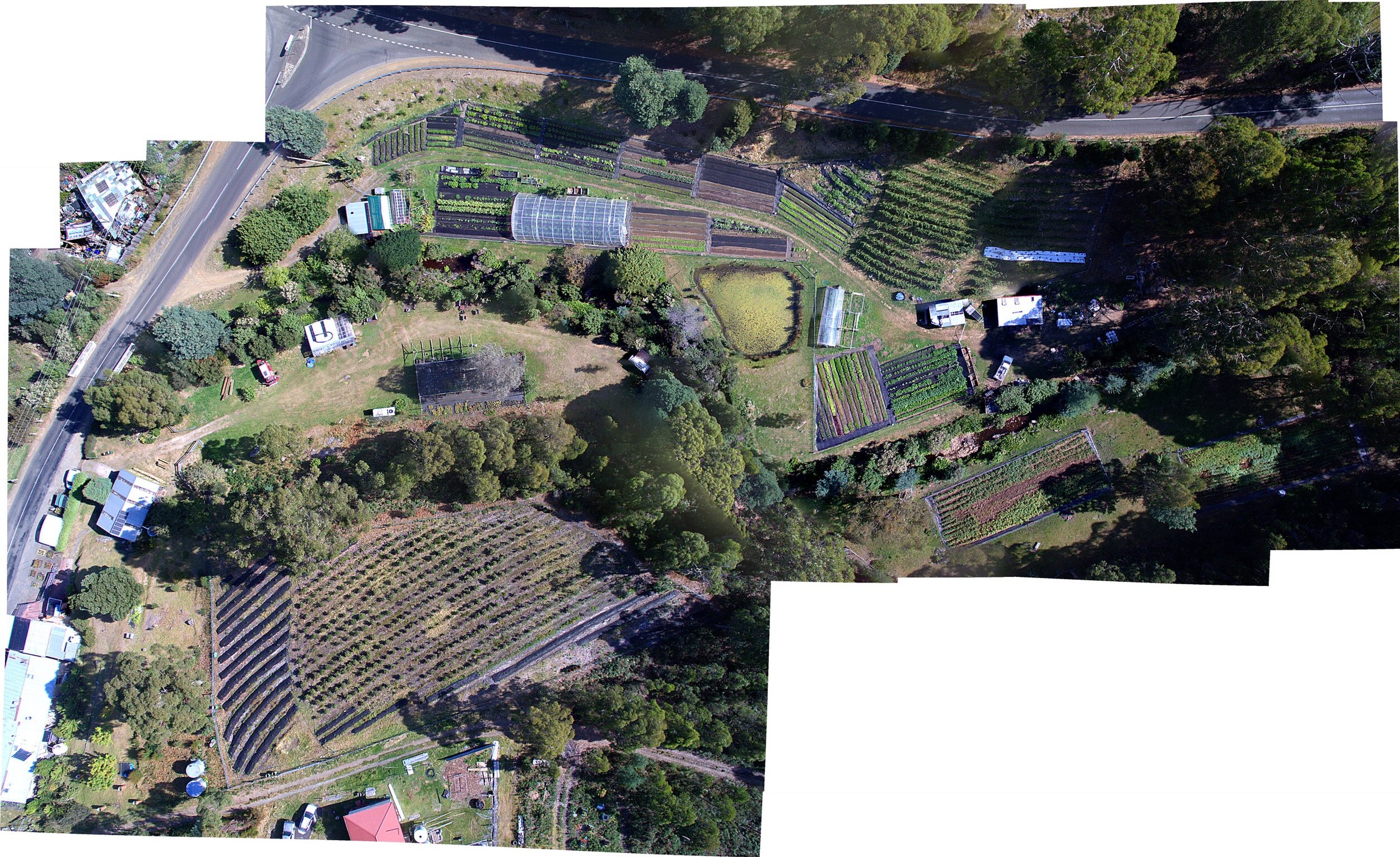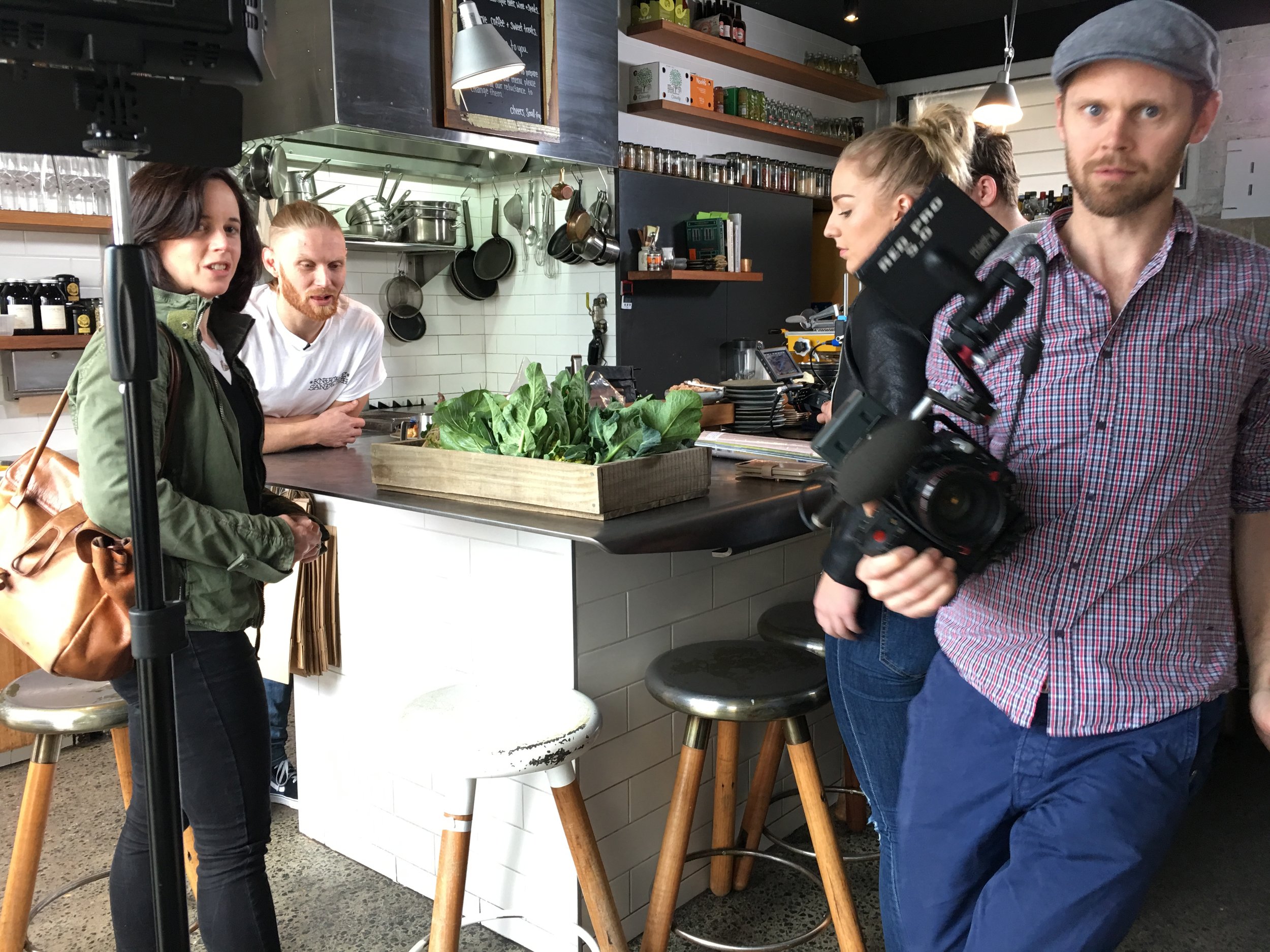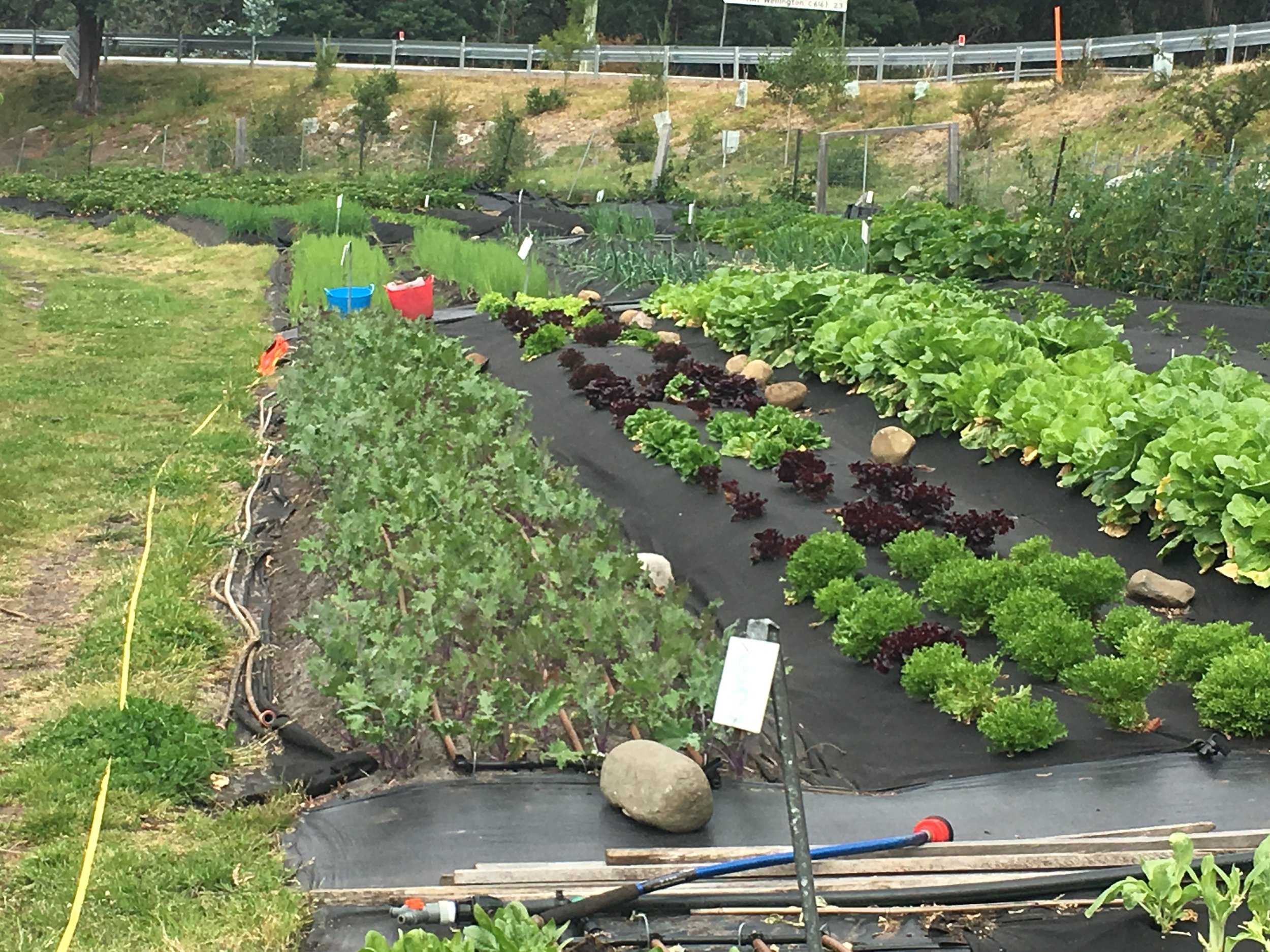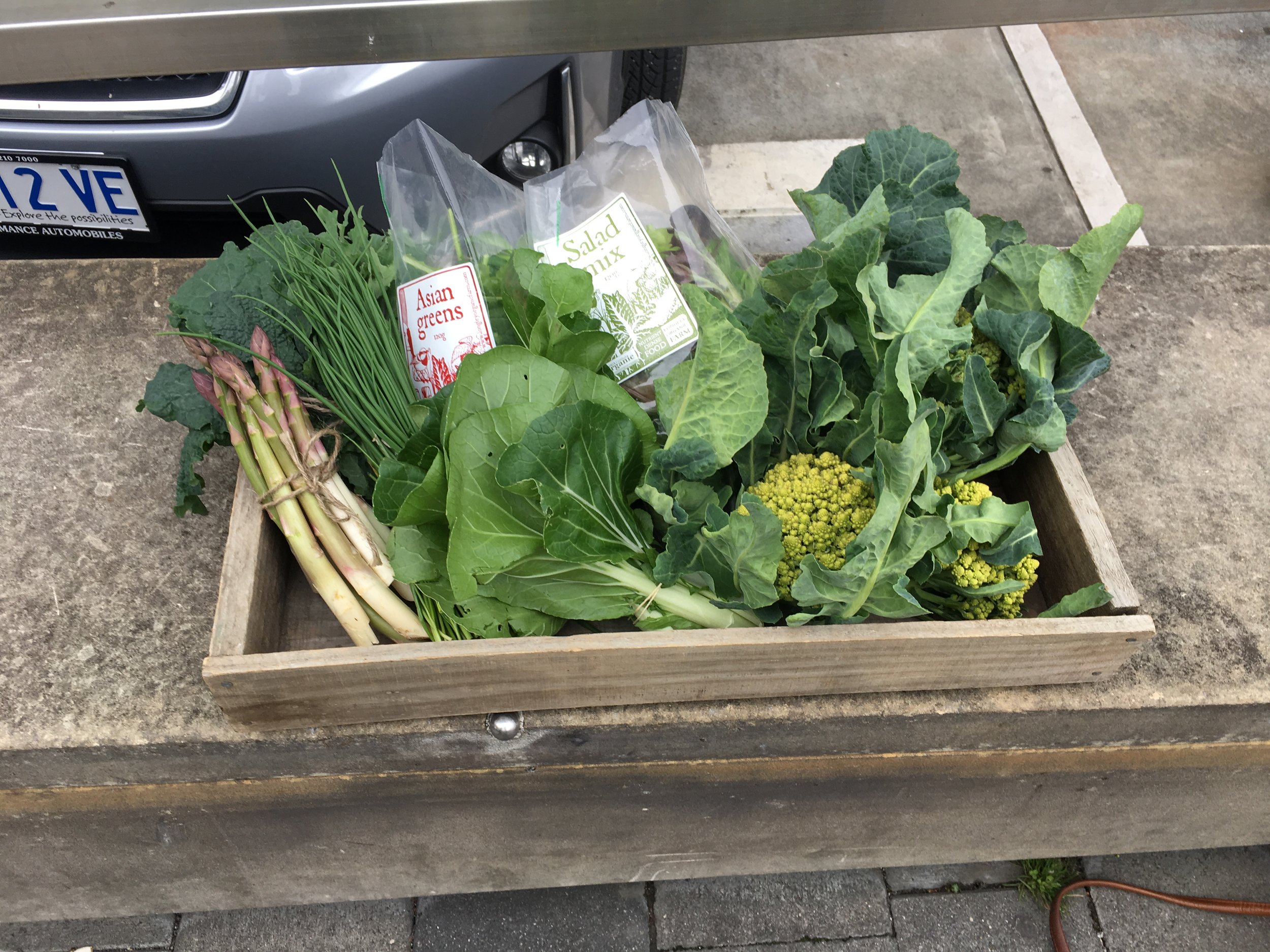 iii, CSA Trial Box. Casual vegie box. certified organic.
Vegie box program, Certified Organic ACO 12180.
Receive a Vegie box on the week.

You can place an order and pay online 4 days in advance.

Standard household box $50. includes bag (valued at $15).

Larger household box $65. includes bag (valued at $15)

Option to pick up from Hobart or Huonville for $3 extra
This year's cornucopia.
Standard boxes will have 10-13 items, large boxes 12-16 items each. This year our farm has acquired a certified organic orchard, so we are excited to be able to offer a much wider range of fruit this year.
Early season boxes (December- Early Jan ) will include delicious spring/ early summer harvest offerings such as strawberries, raspberries, baby carrots, broad beans, radishes, peas, spring onions, chives, garlic scapes, salad, kale, Asian greens, silverbeet, young turnips, thyme, oregano, spinach, onions, potatoes, rhubarb and beetroot, native peppers, bay leaves or herbal teas.
Mid summer boxes (Jan - Feb) will include many of the spring offerings as well as blueberries, soft fruits such as apricots and plums, tomatoes, cucumbers, basil, zucchini, squash, garlic and golden nugget pumpkins.

Moving into Autumn (March - May) much of the summer harvest will continue, and we will also have eggplant, capsicum, chillis, quince, blackberries, apples and pears. We will also be enjoying larger pumpkins, gourmet potatoes, leeks and coriander. late season boxes may include some pickles or chutney.
Each week's boxes will include staples of root vegies, onions, some salad and leafy greens for cooking. Most weeks there will be carrots and zuchinni, eggplant, squash, tomatoes etc as they come into season.
Longley Organic Farm is a 100% Certified Organic Farm offering a
weekly share of organic vegetables, herbs, and fruit. We grow over 150 varieties
of Organic vegetable, fruit and herbs. Each week shareholders receive 12 plus
items-- often over 15 items per week. All of the vegetables, fruit and herbs you
receive from us are Certified Organic. At least 90% are grown on our farm. We
may purchase up to 10% of certified organic produce from another local certified
organic farm or interstate where needed. The earliest and latest boxes will
include some dried herbs from our farm.
We harvest the day you pick up your share-- so your vegies are super fresh.
Shareholders are welcome to visit or volunteer at the farm.